SPREADING THE WORD, ORGANICALLY
The Wildflower Foundation

Project Details
Client The Wildflower Foundation
Date Ongoing
Skills Spreading the Word, Branding, Annual Report
The Wildflower Foundation is helping something that started small grow into something big: teacher-led, micro, Montessori schools. Each school is independently operated by its teachers, who collaborate across the network. The foundation, created in 2016, helps the school network set and maintain standards and creates tools to help school leaders balance their administrative and teaching responsibilities. Wildflower's growth has been organic, starting with a single school in Cambridge, Massachusetts, that opened in 2014 to, as of 2018, almost 20 schools operating or in formation in five states and Puerto Rico.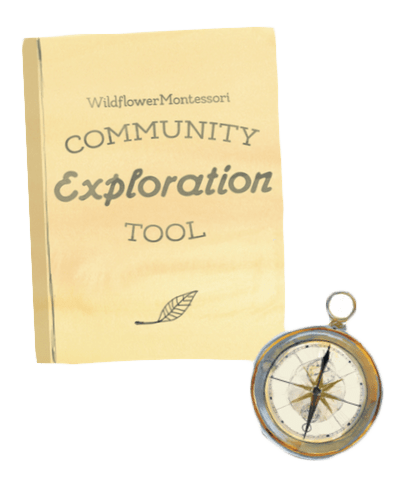 The Challenge
While Wildflower schools have characteristics of schools you've seen, you'd be hard-pressed to find schools exactly like Wildflower schools. First, they're very small: typically a room or two set up in a shopfront, with about 20 children. There's no principal–the teachers do everything. And they're authentic Montessori schools, following a curriculum developed more than a century ago but with some twists for our modern times. Oh, and did we mention that in some Wildflower schools, the teachers and kids are wearing sensors that track how they spend their time?

The Solution
Communications and marketing are low-down on the to-do lists of Wildflower's teacher-leaders, and the foundation supporting them has little internal capacity to help. Wildflower hired 5e to provide that capacity and expertise and help this unusual network tell its story as it grows.
Our audience-centric strategy focuses on blog content that's useful and engaging to prospective teachers and parents, materials that reflect Wildflower's brand, and national and in-market media coverage that conveys how different these schools are–and how refreshing that is. 5e has facilitated media coverage in the New York Times (front page!) and Boston Globe, on TODAY's website, and in education outlets such as The 74 and Education Next. We structured and drafted Wildflower's 2017 WF-annual report and curate their WF-blog. We coach teacher-leaders and foundation staff for media interviews and commissioned some fantastic photography to show what Wildflower schools are like.